Solo Play
An Adventure for One
Welcome, Adventurers!
Familiar Tales is the latest 1-4 player adventure game from Plaid Hat Games. Players take on the role of a wizard's four familiars who set upon a quest to guide a precious infant through the fairytale land of Principalia -- an epic journey that will also encompass the babe's childhood and adolescence!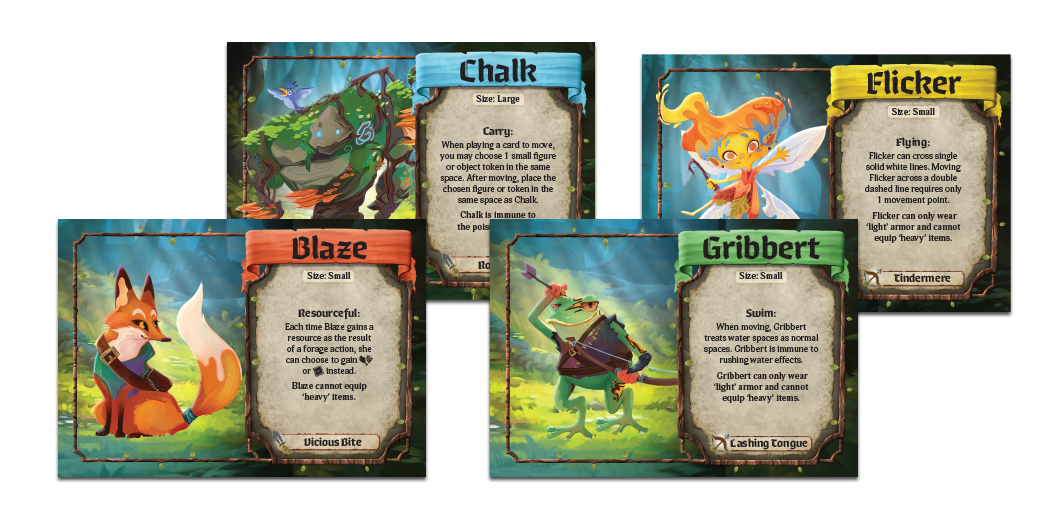 No matter how many players you have around the table, you'll see Blaze, Gribbert, Flicker and Chalk all take part in the journey and storytelling. Today, we'll be diving into the nuances of playing Familiar Tales solo, where all four familiars' stories will be yours to tell!
Typically, each familiar has a separate deck of cards that allow them to move, attack, perform skill checks, or take other special actions around the storybook map pages. Playing with all familiars as a single player streamlines this experience into a single deck! While each familiar will still take individual turns, your combined deck of action cards will help to evoke feelings of teamwork between the familiars.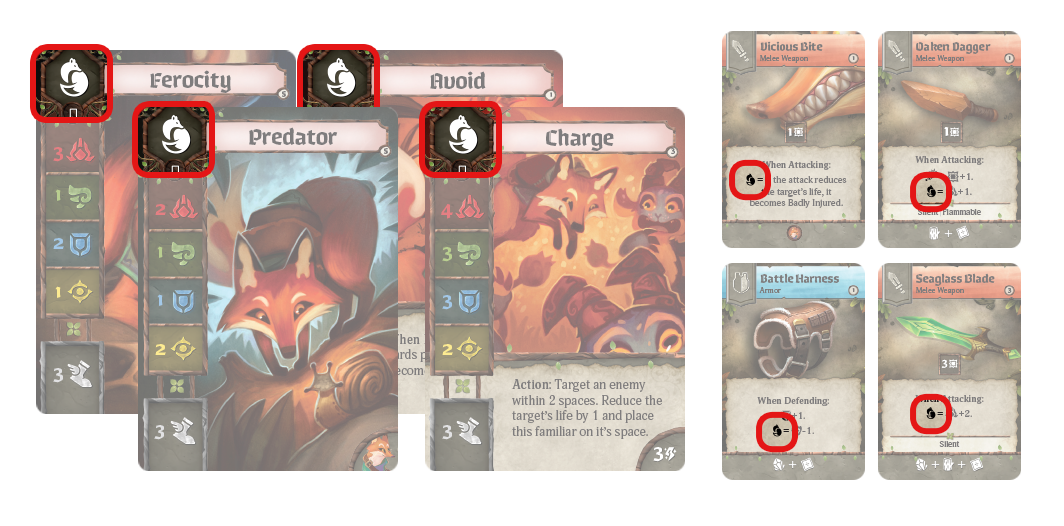 Another feature of the action cards are the icons in the top left corner. Each of these icons can trigger special effects of equipment, so building some mix-and-match compositions can be a fun way to get the most out of your combined deck! Will you try to purchase as many "Fox" cards as you can, equipping each familiar with a way to gain bonuses from that symbol? Or will you let fate take the wheel and diversify your symbols and equipment in the hopes of drawing the perfect card combo needed to turn the tide of battle? Party and gear management will be essential to your success when journeying through Principalia alone.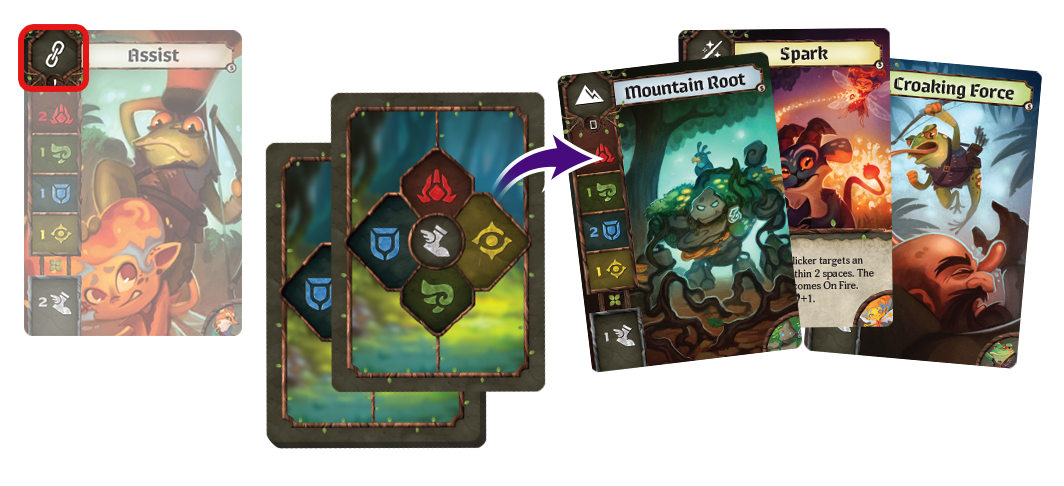 The link icon also takes on a different role in single player mode. While traditionally it allows other familiars to contribute to the active player's turn, link cards are pure value in solo mode, allowing you to simply draw a card. It can be a big reward to collect many link cards and chain them together for a supercharged turn!
You can also expect the Familiar Tales app to scale certain narrative action events according to your player count to ensure a balanced experience no matter how you wish to play. So what are you waiting for? Turn the page and see what's in store for you in Familiar Tales! You can pre-order here today. May fortune and health find you on your journey!