Guardians Retribution Hero Pack Available Now!
Web-store Exclusive
"Four More Heroes Join the Fight!"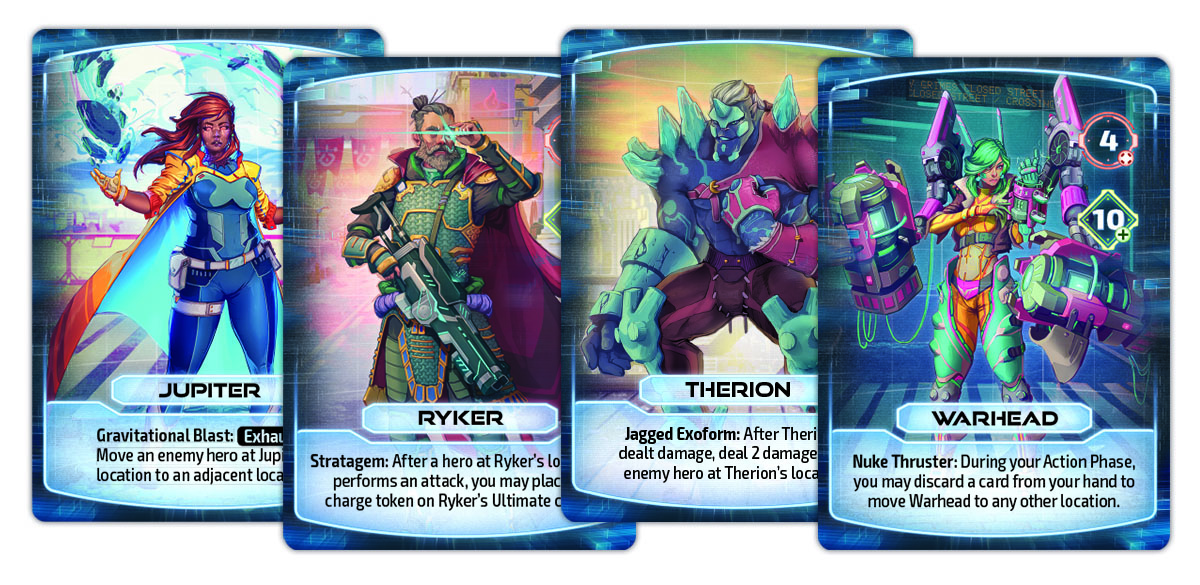 A BATTLE IN SHADOWS
In the world of Guardians, a hero's allegiance is ever-shifting - yesterday's enemy could very well be tomorrow's ally. Four new heroes join the fight for the future in Guardians: Retribution, an all-new hero pack for the Guardians base game! Inside players will find even more heroes to combine and form the ultimate super-powered team! Ryker is a seasoned veteran bent on righting the sins of his past. Warhead is a hot-tempered warrior armed with an experimental nuclear battle-rig. Therion is a genetically-altered mercenary capable of boundless strength. Jupiter is a telekinetic hero capable of altering the gravitational field around her at will.  Each hero has been brought to this fight for their own reasons, but they'll need to work together with the other heroes of Guardians to achieve their goals.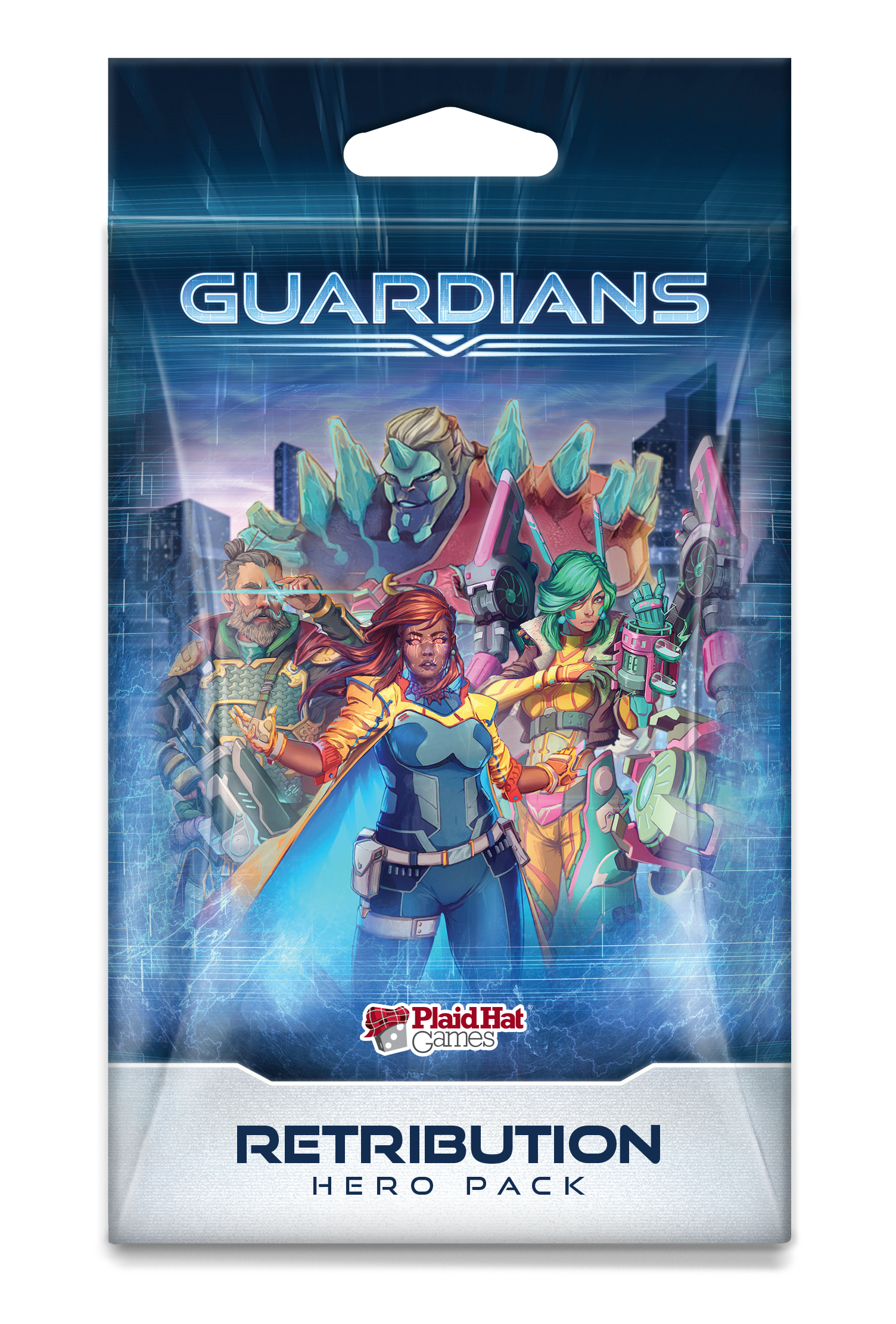 UNMATCHED POWER
With Guardians: Retribution, the number of possible combinations grows, and with them the paths to victory. Rely on a team for brute force or call upon superior tactics to win the day. Like Guardians: Uprising, this hero pack also makes use of Blast Damage, a new mechanic designed to add an additional layer of strategy to the battle. Additionally, the heroes in this expansion do even more to push the boundary of how ultimate cards can shape gameplay, by including even more double-sided ultimate cards, and even an ultimate capable of being reused more than once in a game! Choose your team wisely and continue the fight!
WEB-STORE EXCLUSIVE!
Guardians: Retribution is only available from the Plaid Hat Games webstore.  Guardians fans will want to place their orders here as this product will not be available through normal retail channels!