The Vanguards Revealed!
Coleen Brighton and Holy Judgement
Welcome back summoners! The Vanguards are pressing on, refusing to let the Citadel fall!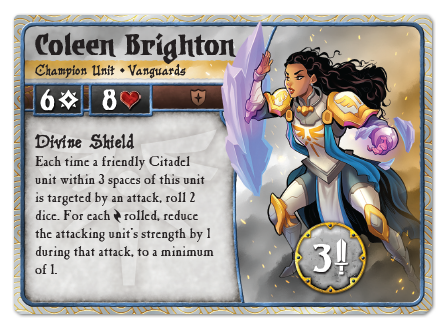 Coleen Brighton provides a powerful protection aura for your frontline citadel units. Her ability to reduce enemy strength is certainly useful for maintaining your position, but it can also take the punch out of abilities that look for special dice symbols while attacking.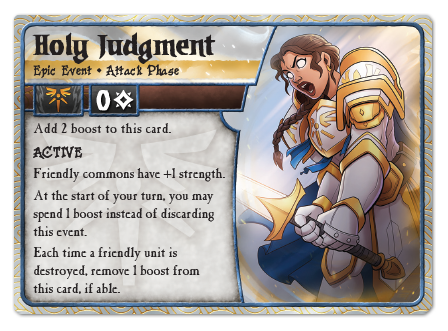 Holy Judgment is Sera's epic event and is a key piece in converting your units' great resilience into an offensive push! At +1 strength, an army of common units are well equipped to take down champions, break some gates, or even land a lethal blow on a summoner! Watch out for any units low on life, as losing a unit will demoralize the others and reduce the duration of this active event.
Next week, the Vanguard's prayers will be answered as they receive divine aid in the form of healing and protection abilities. See you there!