The Vanguards Revealed!
Citadel Archer and Jacob Eldwyn
Welcome back summoners! The Vanguards have deployed their ranged forces, and their archers are sure to rain down some pain!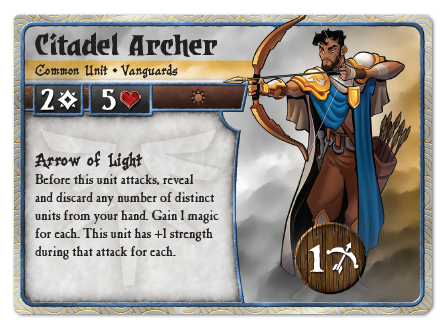 The Citadel Archer gains additional strength for maintaining a diverse cast of units in your hand, which we've already seen Sera excels at. By discarding these units for magic, Citadel Archers can threaten surprising bursts of damage without the opponent being able to prepare for their power level.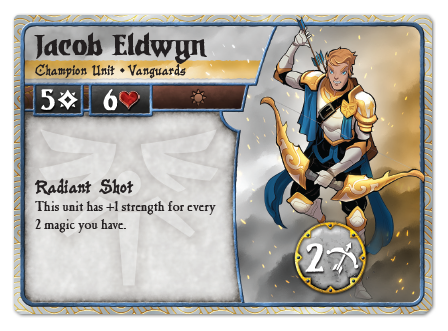 Jacob Eldwyn can receive a significant boost to his strength in a similar manner, even mid-combat! He takes advantage of Citadel Archers building magic during the attack phase by converting those directly into additional strength! And once Jacob's duty has been served, you can follow up with yet another champion thanks to all that banked magic.
Monday, we continue our daily Summoner Wars previews by returning to the frontline forces of the Vanguards. See you there!