Polar Dwarves Revealed!
Frost Mage and Jarmund
Welcome back summoners! Today is the last preview for the Polar Dwarves, rounding out their army with more ranged fighters.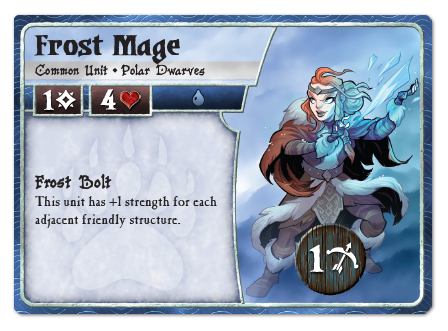 Frost Mages have taken a page out of Nadiana's book with their Frost Bolt ability. While Frost Mages only get benefits from adjacent structures, their low cost and high life values make them a great fit for a growing glacial empire. Once you have built up enough magic and structures, Frost Mages can pave the way for a perfectly placed Nadiana!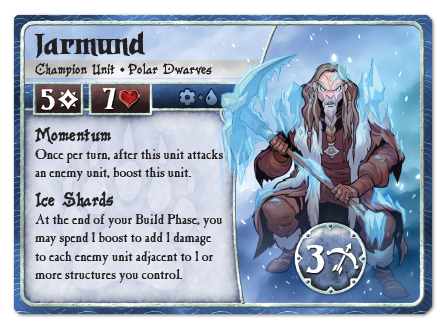 Finally, we have Jarmund, the last champion of the faction. Jarmund is a purely offensive champion looking to land attacks to boost up and use his signature attack, Ice Shards! The more overwhelmed your opponent is by your structures, the more devastating Ice Shards can be. Having Jarmund ready to turn your labyrinth of structures into a deadly trap is one of the most rewarding plays in the Polar Dwarves deck, so be on the lookout for this power!
That's all for the Polar Dwarves! Stay tuned for the final Master Set faction preview: the Vanguards!