Fallen Kingdom Revealed!
Undead Warriors and Purge
Welcome back summoners! The ghouls of the Fallen Kingdom are rising from the dead and will sacrifice whatever it takes for victory. Check out the latest addition to the Undead family!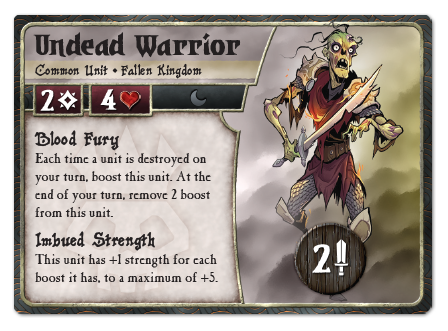 Undead Warriors are a staple unit of the Fallen Kingdom's front line. Their Blood Fury ability will increase their threat level as more and more units fall in battle. Naturally, the Fallen Kingdom has plenty of ways to destroy units on their turn, whether it be through battle or willingly sacrificing their own units with powerful events like Purge.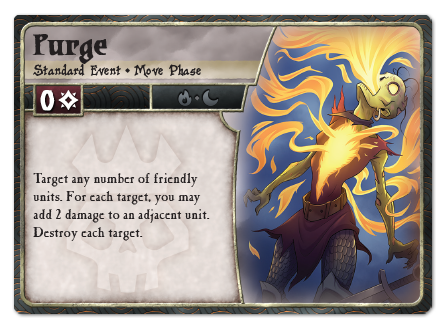 Has your army of Undead units gotten too large to manage? Simply Purge away any slack units you have in play and convert them into powerful, 2 direct damage to adjacent foes! Your opponents will do well to remember the danger of getting too close to the zombie horde, lest they feel the wrath of Purge and the furious Undead Warriors salivating from boundless destruction!
Tomorrow, we continue our daily Summoner Wars previews as we explore even more ways for the Fallen Kingdom to sacrifice their own lives for their cause! See you there!