Build Symbols in Summoner Wars Second Edition
What They Mean and How They Are Used
If you've seen previews of the new Summoner Wars cards or played our online demo, then you've undoubtedly seen the build symbols on each card. So what are build symbols?
Why they're the radical new trend all the groovy teens are into this summer!
Three Symbols Per Deck
In Summoner Wars, every summoner has three build symbols. When building a custom deck, a player starts by choosing a summoner. Their summoner's build symbols will then determine which units and events they are allowed to add to their deck.
As an example, Svara has the martial build symbol. Every summoner has this one, as it's the symbol of mercenaries - unaligned warriors who will fight for anyone.

In addition to the martial symbol, there are 12 other build symbols. Each of those 12 symbols represents a distinctive theme and general play style. Svara also has the water symbol and the logic symbol.  So each card in her deck must also have at least one of those build symbols.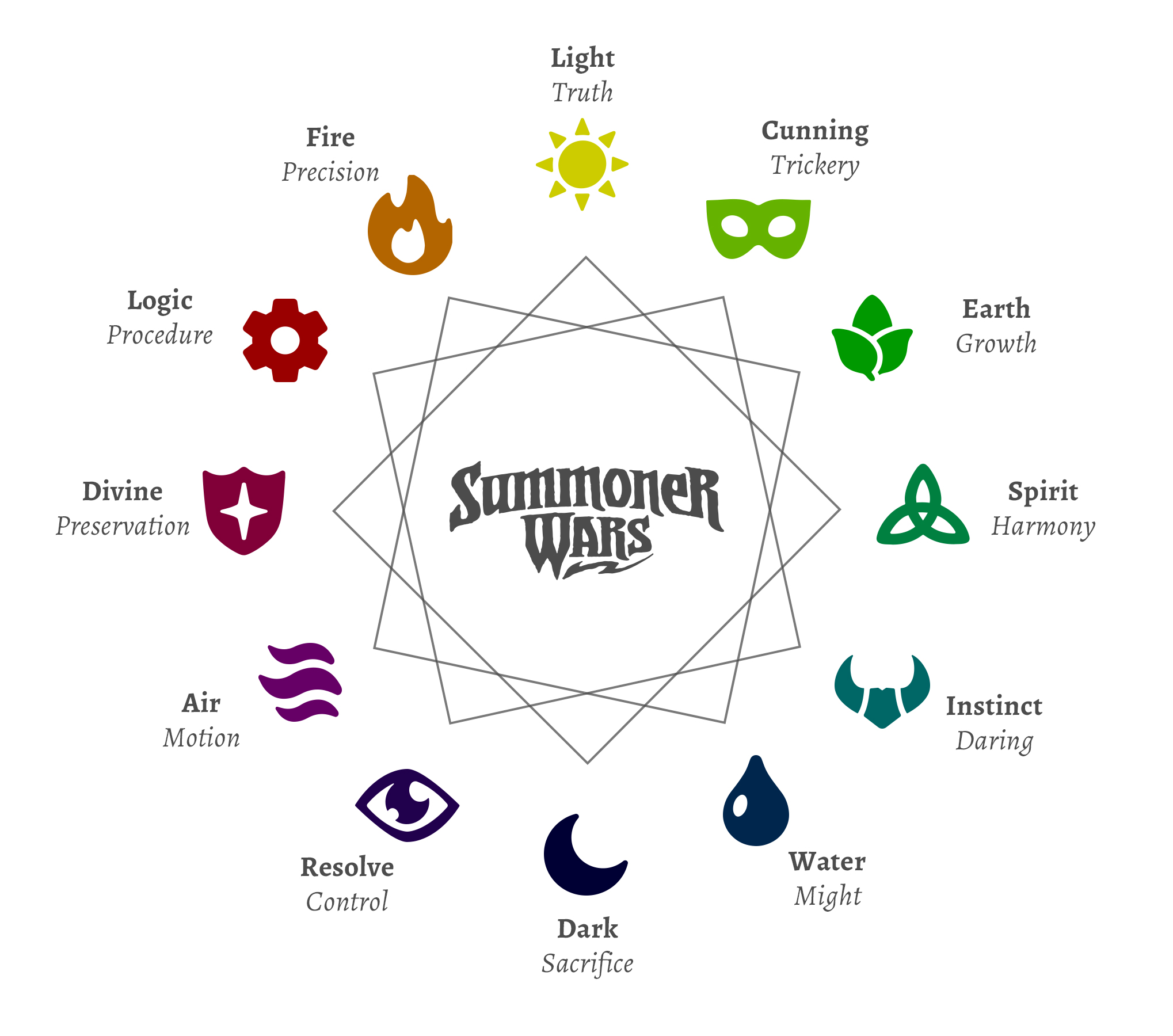 A Wealth of Possibilities
So what does this means for deck building?  When the Phoenix Elf summoner comes out around August 2021, all of the following cards from the Master Set will be available to include when building a custom deck for her: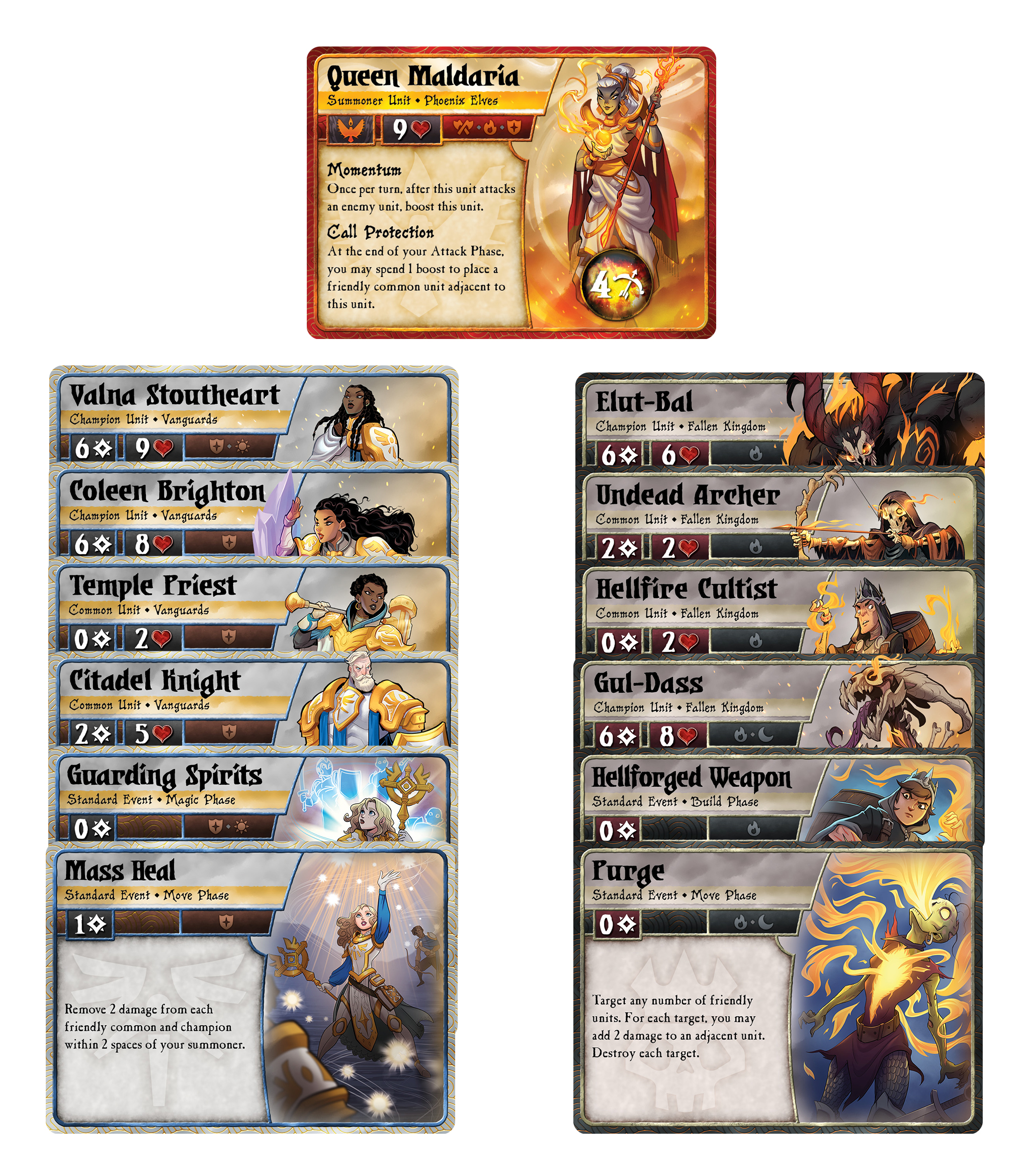 Likewise, both Ret-Talus and Sera Eldwyn will find cards in Queen Maldaria's deck that they can make use of. By early 2022 we will have released all of the factions below.  The connecting lines show which factions have cards they can borrow from one another.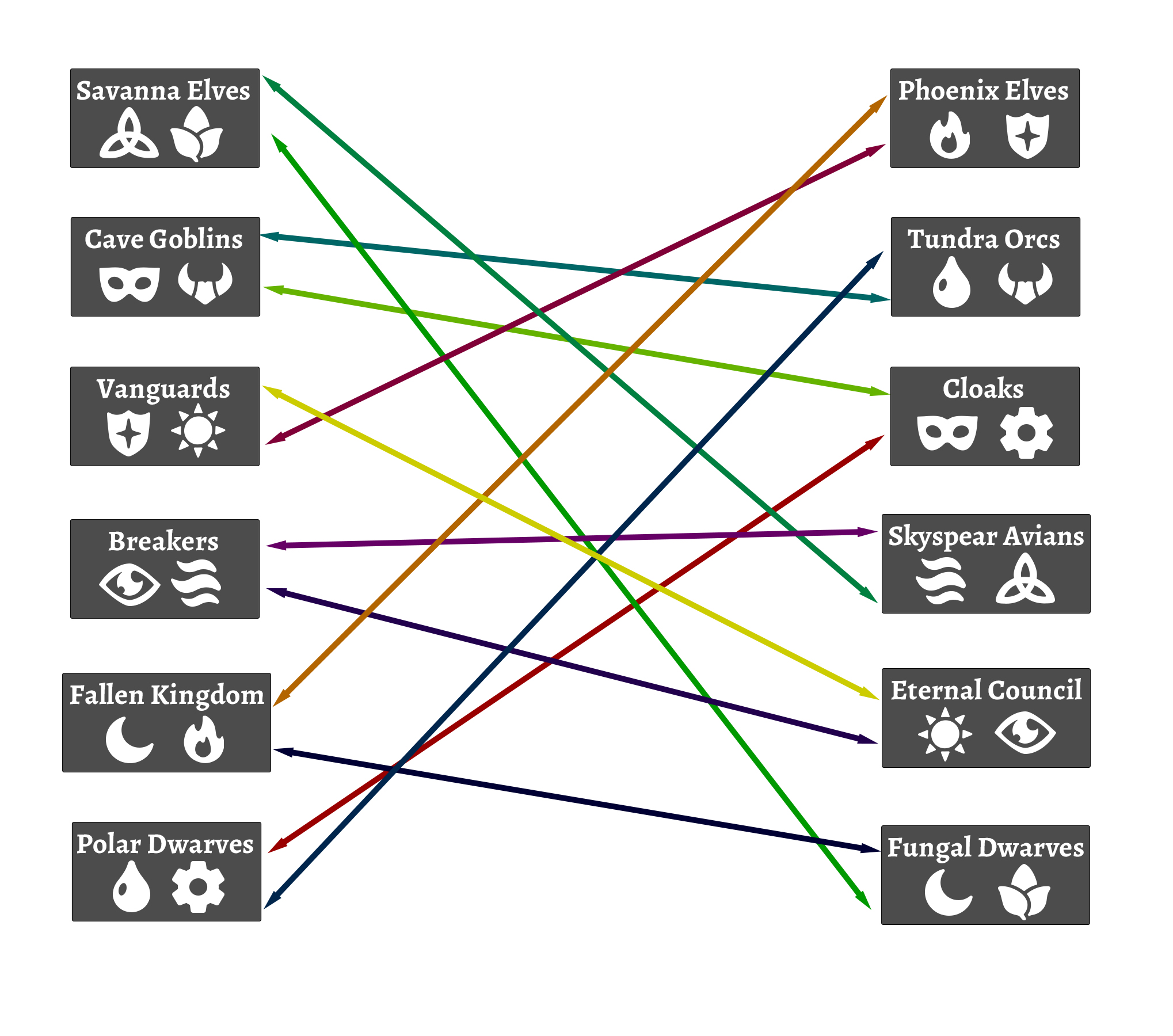 By late 2022 we will have released six more factions, dramatically increasing the possible card combinations.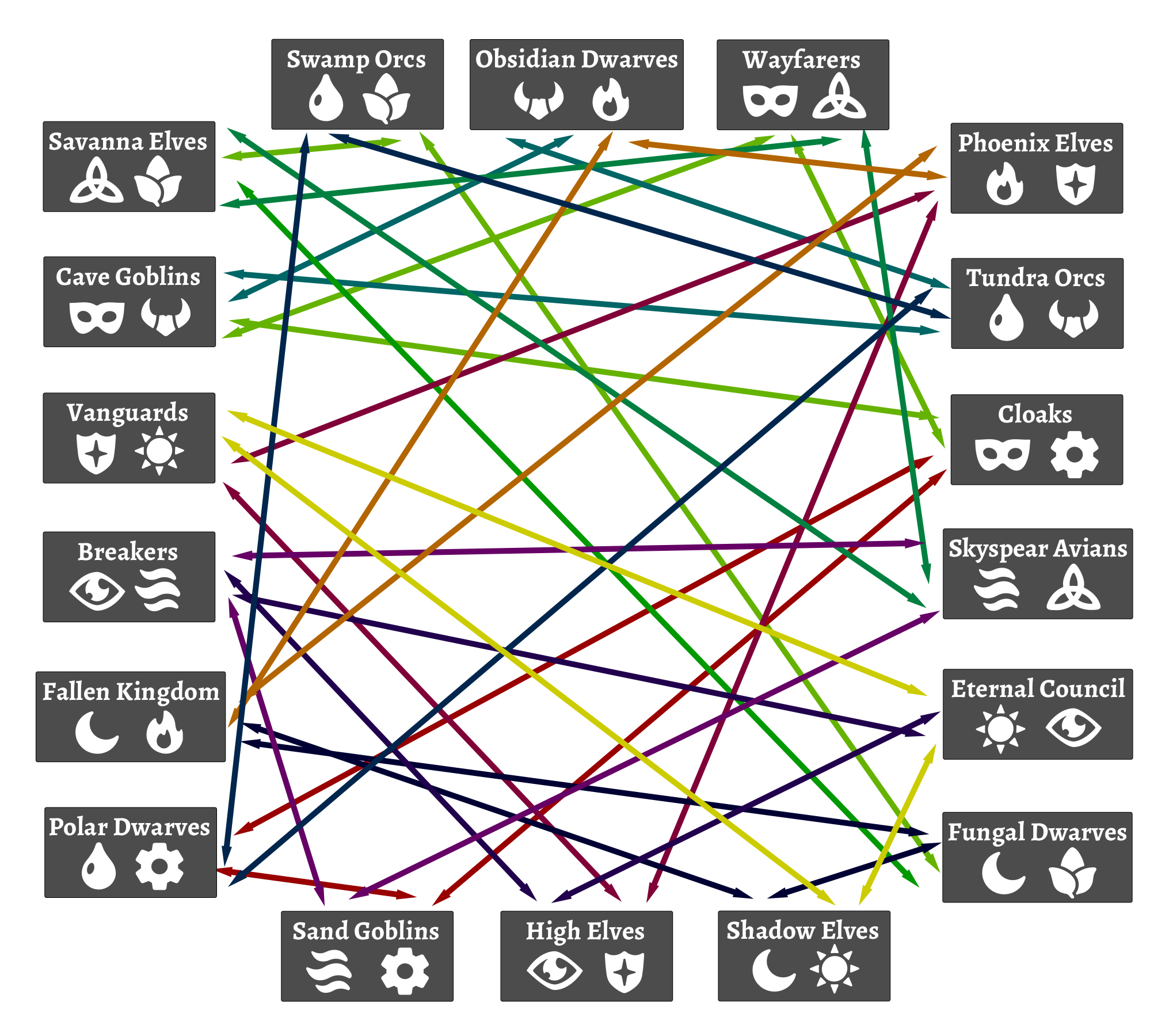 In fact, there are sixty-six different possible combinations of the twelve build symbols and in a world where sixty-six summoners have been released, for any two cards in existence, there would be a summoner out there that could put both of them in their deck!
Do I Have to Deck Build?
Of course not, deck building isn't for everybody! Every Summoner Wars product is also going to provide ready-to-play decks right out of the box.  We will support two primary kinds of tournament/organized play – Standard and Custom.  In Standard Format, players will play with faction decks as they come in their retail packaging, and in Custom Format, you guessed it, players will play with decks that they customized using the deck building rules. Both formats should provide players with a ridiculous amount of variety, whether it's standard matches featuring a wide-range of pre-made factions or individually tailored decks that explore the world of Summoner Wars in ways no one has thought of before!
Become a Summoner Wars Subscriber today to keep up with all Summoner Wars Second Edition news and products!